When it comes to getting rid of unwanted hair, everyone has their own preference.
From tried-and-true methods that have been around for years to newer, more innovative treatments – there's something for everyone.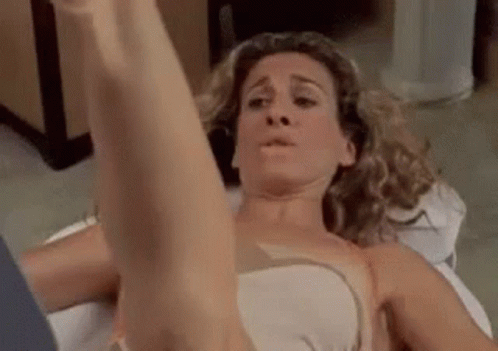 But if you have extra sensitive skin, you can't afford to experiment. There are only a select few methods that guarantee smooth, hair-free skin without causing any discomfort.
Lucky for you, we've rounded up the top five hair removal treatments of 2023 that are sure to get rid of unsightly fuzz while being gentle and safe on even the most delicate complexions!
#1. Waxing
Everyone's favorite! Waxing is a classic hair removal method that has been around for centuries. It works by melting wax onto the skin and then quickly removing it with cloth or paper strips to pull hair from the root.
The effect is instantaneous and long-lasting, as waxing typically results in smoother skin for up to six weeks.
However, if you have sensitive skin or are prone to breakouts, you may want to consider other options – waxing can be a bit harsh for some people. Not to mention, it can be quite painful!
#2. Laser Hair Removal
Laser hair removal is one of the most popular and effective permanent hair removal methods.
It works by exposing the skin to intense pulses of light, which then target and destroy individual follicles while simultaneously stimulating collagen production for firmer, smoother skin.
It's a great option if you want to get rid of hair without the pain of waxing or the hassle of other temporary methods.
The downside is that laser hair removal can be quite expensive. And with the rising cost of treatments, it's not that sustainable.
#3. Sugaring
This hair removal method has been around since Egyptian times and is slowly becoming the trendiest technique in body care.
It's an all-natural approach to getting rid of unwanted hair using a simple mixture of warm sugar, lemon, and water that washes off easily.
However, while sugaring may sound perfect for anyone looking for a gentle yet effective hair removal method, those with sensitive skin should be wary.
Sugaring can cause much more discomfort than traditional body waxing due to its gentler temperature and adhesive ingredients.
All other folks should go ahead and give it a try though!
#4. Threading
Threading is an ancient Indian hair removal technique that has recently become quite popular in the West.
It works by using looped threads to pull out unwanted facial or body hair from the root without damaging skin cells.
It's a great option because it's relatively quick, precise, and non-invasive. Plus, the results last up to four weeks!
Watch out for those with low pain tolerance though – threading can be quite uncomfortable. 
Since this method requires a more manual approach, it may be best to stay away if you have extra sensitive skin.
#5. Hair Erasing
This bewitching hair removal method became a raging trend last year-- and it looks like it's here to stay in 2023!
Hair erasing is one of the most advanced techniques when it comes to removing unwanted fuzz. It works by using the concept of depilation to target each hair follicle for gentle yet effective removal.
The best part? This method isn't just pain-free-- it's also incredibly safe and gentle on even the most sensitive skin.
So if you're looking for a hair removal method that works without causing any discomfort, then hair erasing is definitely the way to go!
Want to give this popular hair removal method a try? Try our Bleame Crystal Hair Eraser!
Using Nano-Crystalline technology, Bleame Crystal Hair Eraser allows unwanted hair to clump and break from the surface when rubbed gently on the skin.
It also gently exfoliates dead skin cells with every session-- two birds with one stone!
Say goodbye to painful waxes, lasers, and other treatments. Get the smooth skin you deserve using our Bleame Crystal Hair Eraser this new year!