From a Personal Struggle to a Revolutionary Solution:
The story behind the Bleame™ Crystal Hair Eraser
Conquering personal struggles
For many women, hair removal is a constant struggle, with waxing's pain and cost, the inconvenience of multiple IPL sessions, and the shortcomings of shaving and depilatory creams just a few of the challenges faced.
For us, this challenge was not just a frustration to be tolerated. It was a personal journey to be conquered and we knew there had to be a better way.
And so began months and months of research, tons of samples, testing, and development, until finally, we arrived at the solution: the Bleame™ Crystal Hair Eraser, made with our tried and tested Nano-Crystalline technology, a completely natural product that doesn't rely on harmful chemicals or synthetic materials. Plus, we ensured that all our testing was animal and cruelty-free.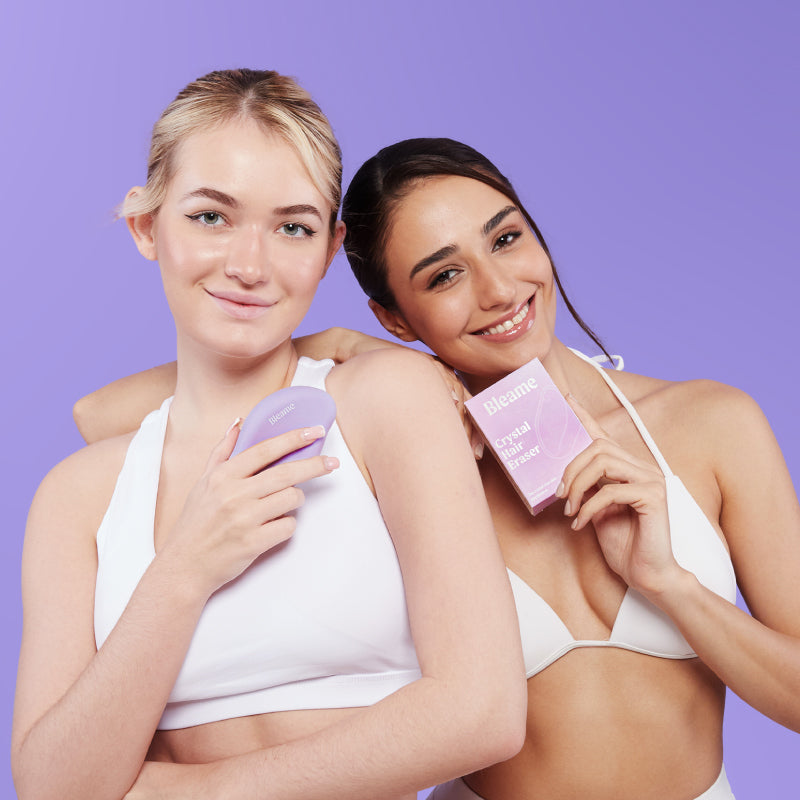 Our pledge to your well-being
From the outset, our team was committed to providing all the necessary resources, visuals, and step-by-step details for proper use, including before and after care tips to ensure the best possible experience. We believe that safety and efficacy are essential, which is why we put our product through all the rigorous cosmetic and skin care safety tests and protocols, once again proving to the world that our dedication to every woman's well-being and the incredible effectiveness of the Crystal Hair Eraser are unshakable.
When the Crystal Hair Eraser finally made its debut, it was met with open arms and embraced by thousands of women who had struggled with hair removal for far too long.
BLEAME VS TRADITIONAL METHODS
But our impact doesn't stop there.
People from the disabled community praised the product for being a safer and more convenient option for them, leading to glowing reviews on Trustpilot.
Lex from the USA shared "I'm disabled and I hate using razors. This is a great alternative and it's not awkward to hold. I shave twice a week with it. It's helped get rid of the keratosis pilaris on my arms."
Katy from the UK shared "Absolute game changer. I'm disabled and it impacts my ability to hold razor blade handles and sit in a position go shave for a long period. BLEAME is so easy to hold and takes a fraction of the time."
More from Trustpilot
Media buzz & press love
Even major publications like POPSUGAR and Insider Beauty raved about the Crystal Hair Eraser, with POPSUGAR stating, "...can really go to town on the areas I'm trying to remove hair without fear of nicking or slicing into my skin. It's incredibly gentle. If you want baby-soft skin with minimal effort, the Bleame Crystal Hair Eraser was made for you."
Shobana Lakkavally, Beauty Expert, said in a Cityline feature "It's very very neat. It removed hair really nicely. This is worth it and it lasts for about a year. It's very soft and you get an exfoliation!"
Beyond beauty & hair removal
Our Bleame™ Crystal Hair Eraser continues to solve problems faced by women, from the pain and cost of waxing to the ineffectiveness of shaving and depilatory creams on coarse hair and sensitive skin. It's revolutionary and groundbreaking, and backed up by studies that show how many women experience skin irritation from hair removal. Compared to other hair removal methods, it offers long-term cost savings and saves users valuable time.  
But it's not just about solving problems. It's about empowering women to take control of their own bodies, to redefine traditional beauty standards, and to feel confident in their own skin. We believe that all skin deserves the freedom to glow, which is why we are committed to developing products that are not only effective and safe, but also affordable and convenient, providing women with the tools they need to feel their best.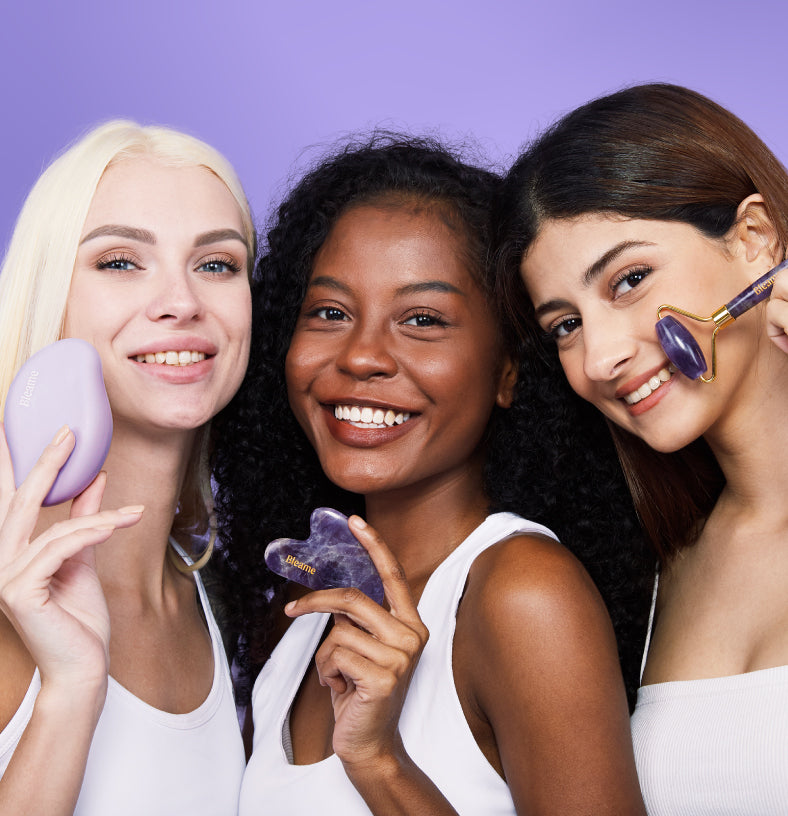 When you use Bleame™ you're not just getting rid of unwanted hair.
You're joining a movement that's changing the way women think about their bodies, and inspiring them to embrace their own unique beauty.
Raw and Real: Hear it from Our Customers
Said the appearance of their strawberry legs improved
Noticed a reduction in the appearance of ingrown hairs
Saw an improvement in the look of skin firmness
* Results according to clinical/consumer studies. For more information refer to each product page.