If you're anything like us, you love all things Halloween. The spooky decorations, the scary movies, and of course, the costumes!
But what about your skin? This Halloween, don't let your skin be a victim of poor planning.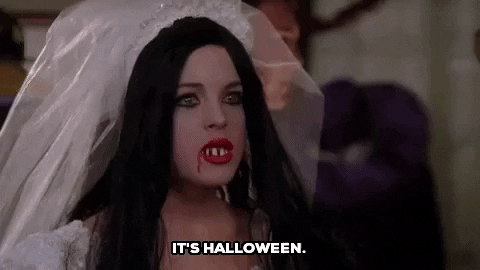 Here are four Halloween treats that'll have your skin looking its best this holiday weekend!
1. Pumpkin Spice Body Lotion
Moisturize your way to fall with a delicious pumpkin spice body lotion! This sweet and spicy scent is perfect for the cooler weather and will leave your skin feeling soft and smooth.
Your schedule might be jam-packed with Halloween parties and trick-or-treating, but remember to take a few minutes for yourself to apply lotion to keep your skin hydrated!
2. Chocolate Face Mask
Treat your skin to a chocolate face mask! This sweet treat is perfect for a Halloween pampering session. Apply the mask and relax for 15-20 minutes while it works its magic.
Your skin will thank you for the extra hydration, and you'll be able to enjoy the holiday without worrying about your skin!
3. Candy Corn Lip Scrub
Get rid of dry, flaky lips just in time for Halloween with a candy corn lip scrub! This sweet treat will leave your lips feeling soft, smooth, and ready to rock any costume!
To use, simply apply the scrub to your lips and gently rub in circular motions. Rinse off with warm water and enjoy your soft, hydrated lips!
4. Bleame Crystal Hair Eraser
If you're tired of razor cuts, painful waxing, or expensive lasers — Bleame Crystal Hair Eraser is for you! It uses advanced nanocrystalline technology to painlessly remove unwanted hair on the legs, arms, bikini lines, and underarms.
The best part? It's gentle enough to use on sensitive skin and perfect for getting rid of pesky stray hairs that always seem to pop up before a big event!
This Halloween, don't forget about your skin! Whether you're using at-home hair removal devices or DIYing your own pumpkin spice body lotion, there are plenty of ways to spook-out your skin this weekend.
So have some fun and try out one (or all!) of these Halloween treatments!