Road-tripping is one of the best ways to see the country and disconnect from the hustle and bustle of everyday life.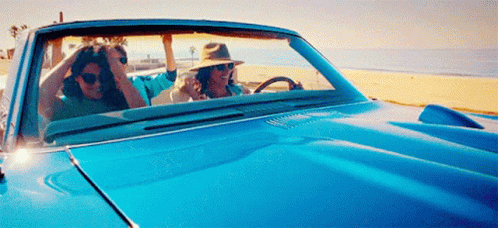 But as any frequent traveler knows, spending long hours on the road can take a toll on your skin.
Here are five essentials to keep your skin glowing on the road:
1. A versatile sunscreen
Whether you're driving through the desert or spending a day at the beach, it's important to protect your skin from the harmful effects of the sun.
Look for a sunscreen that has an SPF of 30 or higher and is water resistant. Apply it generously to all exposed areas of skin before heading outdoors.
Reapply every 2 hours, especially if you spend most of your time outdoors.
2. A couple of nourishing face masks
Face masks are a great way to give your skin a quick pick-me-up, especially if you're feeling exhausted from being on the road.
They can help to brighten dull skin, diminish fine lines and wrinkles, and give you an all-around healthy glow.
Plus, they're a great way to relax after a long day of travel. So next time you're packing your bags for a trip, throw in a few face masks to keep your skin looking its best. Bon voyage!
3. A good cleanser
This one should be a no-brainer. A good cleanser is the foundation of any skincare routine and is especially important when you're on the road.
Travelling exposes you to all sorts of new environments and pollutants that can clog your pores and cause breakouts.
That's why it's so important to find a cleanser that works for your skin type and that you can use twice a day to make sure your skin stays clean and clear. 
4. A refreshing face and body mist
Face and body mists are a must-have for any traveller. They can help refresh and rehydrate your skin after a long day of travel and are also great for setting makeup.
Look for a face mist that contains hyaluronic acid to help plump and hydrate your skin. And don't forget to pack a body mist to keep your skin feeling soft and silky while you're on the go.
5. Gleam Body Scrub
Don't forget your hot bod!
Gleam Body Scrub will help to buff and polish your skin from head to toe. It's perfect for use before self-tanner or after a day spent in the sun.
Gleam Body Scrub is also great for helping to prevent ingrown hairs, so it's perfect for keeping your legs smooth and silky while you're on the road.
It helps protect the skin from UV rays, treats hyperpigmentation, and is infused with shea butter and aloe vera extract for added moisture!
There you have it— five essentials for keeping your skin glowing on the road! These simple tips have helped us achieve radiant, healthy-looking skin no matter where we are or what we're doing.
So next time you're packing for a trip (or just getting ready for your busy day), include these items in your skincare arsenal and get ready to glow!