You've finally done it. You've found the dress of your dreams, locked down the perfect venue, and sent out the invitations. Now it's time to start thinking about your beauty routine for the big day.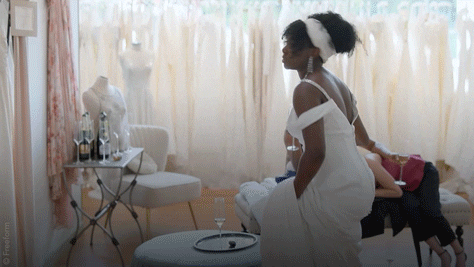 As any bride-to-be knows, looking and feeling your best on your wedding day is no easy feat. In addition to the usual pre-wedding stressors, you now have to worry about things like breakouts, dry skin, and dark circles.
To help you avoid any last-minute beauty disasters, we've put together a list of self-care things you should never do before your wedding day.
#1. Don't try any new skincare products
Trying out a new skincare routine before your wedding day is a recipe for disaster. Not only can new products cause irritation and breakouts, but they can also throw off your skin's delicate balance, leaving you looking anything but radiant on your big day.
If you're set on trying something new, be sure to do a patch test first and give yourself plenty of time to see how your skin reacts. We recommend starting at least two months before the big day.
#2. Don't neglect your skincare routine
With all of the wedding planning stress, it's easy to let your skincare routine fall by the wayside. But trust us, your skin will thank you for taking the time to cleanse, tone, and moisturize every day.
To make things easier, we recommend investing in a good skincare regimen that can be done in just a few minutes each day. And be sure to keep your beauty products in a place where you'll see them every day, like next to your toothbrush or on your nightstand.
#3. Don't forget the sunscreen
Wedding days are notoriously long, so you'll spend a lot of time outdoors, whether taking photos or mingling with guests. And while you might be tempted to skip the sunscreen to avoid looking shiny in your photos, trust us, you don't want to end up with a sunburn on your big day.
Instead, opt for a light, non-greasy sunscreen that won't leave your skin feeling oily. And apply it every few hours, even if you're not spending time in direct sunlight.
#4. Don't overdo it on the self-tanner
A little bit of self-tanner can go a long way in giving your skin a healthy glow but beware of going overboard. Nothing ruins a wedding day quite like an orange streak or a bad case of the runs.
To avoid any self-tanner mishaps, we recommend doing a patch test first and giving yourself plenty of time to get the perfect tan. And be sure to exfoliate your skin before you apply the self-tanner to avoid streaks.
#5. Don't neglect your hair
Your hair is one of the first things people will notice when they see you, so you want to make sure it looks its best on your wedding day.
Start by getting a trim a few weeks before the big day to get rid of any split ends. Then, use a deep conditioner at least once a week to keep your hair soft and shiny. And on the wedding day, be sure to style your hair in a way that will stay put, whether you're wearing it up or down.
#6: Don't forget to pack your emergency kit
No matter how well you plan, there's always a chance something could go wrong on your wedding day. That's why it's important to have an emergency kit on hand, just in case.
Pack essentials like painkillers, Band-Aids, blotting papers, and a sewing kit. And if you're wearing a veil or other headpiece, pack some extra bobby pins and hair spray, just in case.
#7: Don't skip body exfoliation day!
Your wedding dress will show off your arms, back, and legs, so you want to ensure they look their best.
To avoid any last-minute disasters, we recommend exfoliating your body at least once a week leading up to the big day. This will help eliminate dry, flaky skin and give you a smooth, even canvas.
Gleam Body Scrub is our go-to exfoliator for getting rid of dry, flaky skin. It's gentle enough to use on sensitive skin and leaves your skin feeling soft and smooth. Plus, it's loaded with nourishing natural and vegan ingredients that help keep your skin hydrated!
Taking care of yourself is important-- especially in the lead-up to your wedding day! By following these simple self-care tips, you can avoid any last-minute disasters and look and feel your best on the big day.
Do you have any self-care tips to add? We'd love to hear from you in the comments below!